In 1983 Bob Taylor began sweeping floors for a cabinet maker part-time during college. During that time, he began to learn the trade and realized that this was a rewarding craft that he had a natural talent for. As the years went by Bob developed more and more skills and was enticed to continue the journey on his own. That was when Taylor Made Cabinets was established.
Taylor Made Cabinets was established in 1989 out of Holliston, MA. Bob began his company by himself, with 2 contractors keeping him very busy. By working 80-100 hours a week, Bob dedicated himself to his business and earned a reputation as a hard working, detail-oriented, perfectionist who worked well with people and faithfully met his kitchen deadlines. Although the business has grown over time, Bob along with his talented crew, is still completely involved with the whole building process.
When you work with Taylor Made Cabinets you can feel confident because unlike many larger companies, the owner actually works on your cabinetry himself. When you ask for an estimate, you can expect to get a price almost immediately. Being the builder and designer means having the knowledge to make a design work. Here at Taylor Made Cabinets, we will provide that service to you at no additional charge. We will develop a design that works most effectively in function and a style that will enhance the beauty of your home.
We take pride in our ability to create any style cabinet, door or finish you so desire. Every kitchen and bath is individually customized and handcrafted with the highest quality materials. From elaborate projects to the simplest of requests you can count on receiving a beautiful high quality kitchen that will last you a lifetime.
Robert Taylor, Owner
Sons: Jake Taylor & Eric Taylor​
Robert Taylor, Owner
Sons: Jake Taylor & Eric Taylor
Handcrafted, Fully-Custom Cabinetry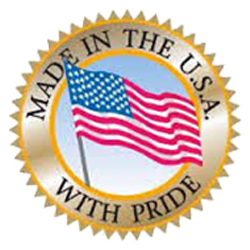 Handcrafted, Fully-Custom Cabinetry 978.840.0100
Serving Massachusetts and New England Areas