Caring for your Painted & Wood Cabinetry:
The finish, primer & paint we use is by ML Campbell and are Strong High Quality Products that meet & exceed the required performance levels established by KCMA and AWI test procedures for finishes. We feel confident with these ML Cambell products and their quality. How do we recommend caring for your cabinets so they last a lifetime?
We recommend treating them like you would any of your real wood furniture
Towel Dry them when they get wet.
Only Clean them only with mild wood-cleaning products. We recommend Lemon Oil - it works great and is easy to use. You can find it right next to the Pledge. Another product that works great is a light mist of "Bona Wood Floor Care" Spray.
Water Repellent: Spray a little bit of Lemon Oil or Pledge on your "Sink Cabinet" to add a little extra protection occasionally.
To clean your cabinets, spot clean them as needed and towel dry without saturating them (Instruct your house cleaners Not to use Windex, Lysol or Cleaning Sprays on them)
Pulling your coffee maker out from under the cabinet when brewing is a good idea.
A Mr. Clean Eraser works great to remove light scratches on painted cabinets.
Don't use a janitors mop on your floors. They saturate the bottoms of your cabinets and also ruin your wood floors.
A layer of clear contact paper in your high use cabinets such as in your Junk Drawer and on the Can Goods Shelf. This will protect them from scratches over the years.
Painted Cabinets need a little more TLC - they are more susceptible to water & steam damage. We recommend sharing this info with your housekeeper or nanny if you have one!
With a little bit of care to your cabinets, you will enjoy them for many years to come!
High End Custom Woodwork
Handcrafted in Mass
SERVING ALL MASSACHUSETTS AND NEW ENGLAND AREAS
SERVING MASSACHUSETTS
AND NEW ENGLAND AREAS
Handcrafted, Fully-Custom Cabinetry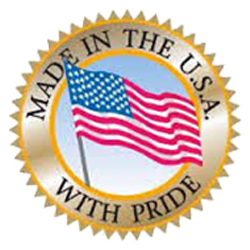 Handcrafted, Fully-Custom Cabinetry 978.840.0100
Serving Massachusetts and New England Areas