Traditional Inset & Craftsman Style Kitchens
5. A Farmhouse Kitchen in Red & Cream with a Tin Backsplash with Built-in Wall Oven Cabinet. Lovely Paneled & Arched Entryway.
9. A Natural Cherry Kitchen in Sterling MA: Beaded, Double Panel upper doors. Island with Seating on the end.
Full Overlay Style with furniture style Island Bottom.
1. A Gourmet Kitchen with Raised Bar Style Peninsula, Lots of Fun Appliance choices, Workstation Island & Beaded Inset. Bolton, MA
3. Brookline MA, Fancy Applied Molding Kitchen.
Inset, Soffit Style Uppers, Painted & Glazed finish.
6. A Natural Wood Beauty! Red Birch Cabinets, Plain Inset with Shaker Beaded Doors. - Dunstable, MA
2. Century Mill Estates: Stained Cherry with Espresso Stained & Distressed Island. Raised Panel, Beaded Inset, a Pantry-Desk Wall &
Lovely Laundry room cabinetry.
4. Long Kitchen with Double Islands, Lots of Drawers, a Stainless Steel Farmer Sink & Dark, Coordinating Wet Bar . Sudbury, MA
please click on images for complete gallery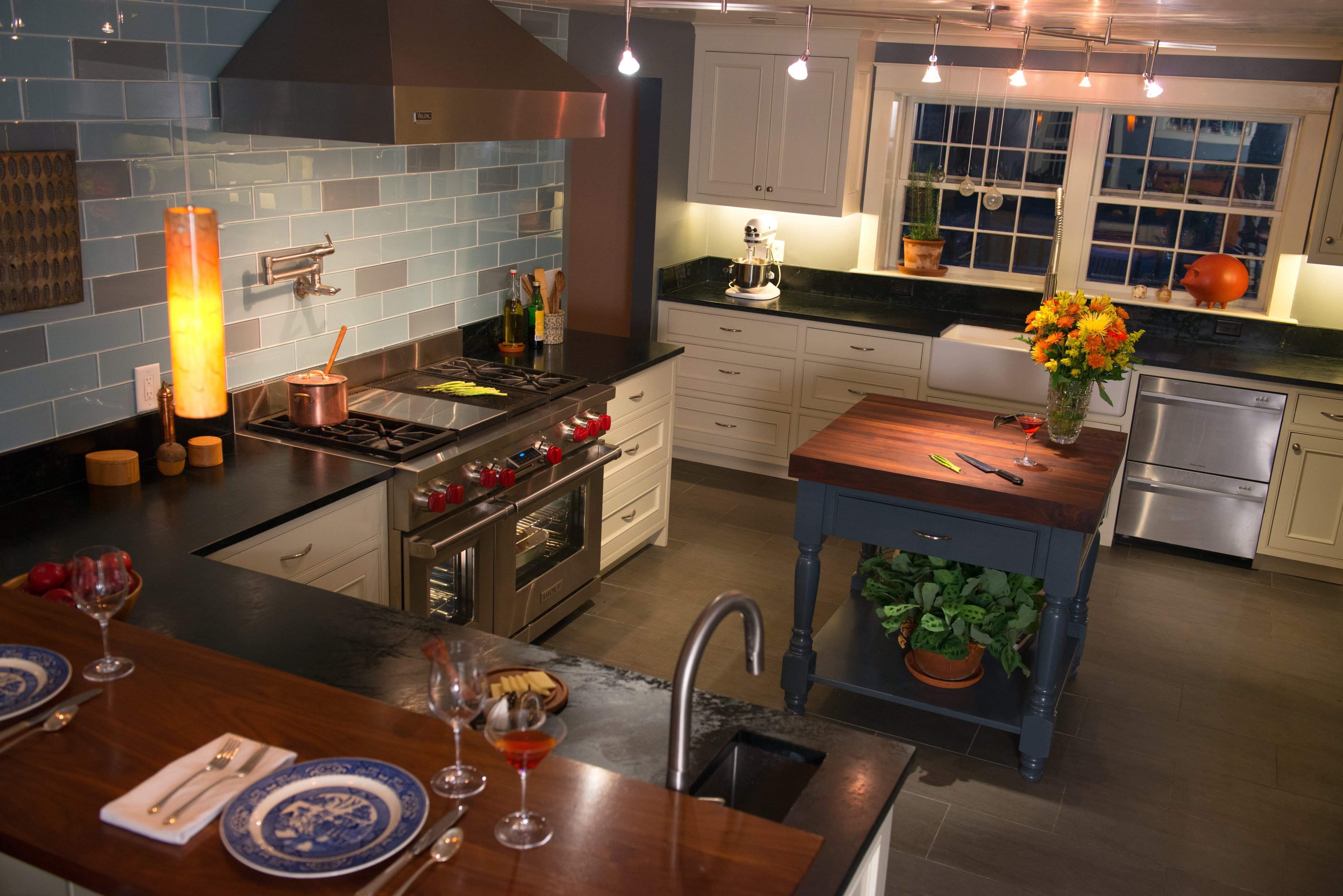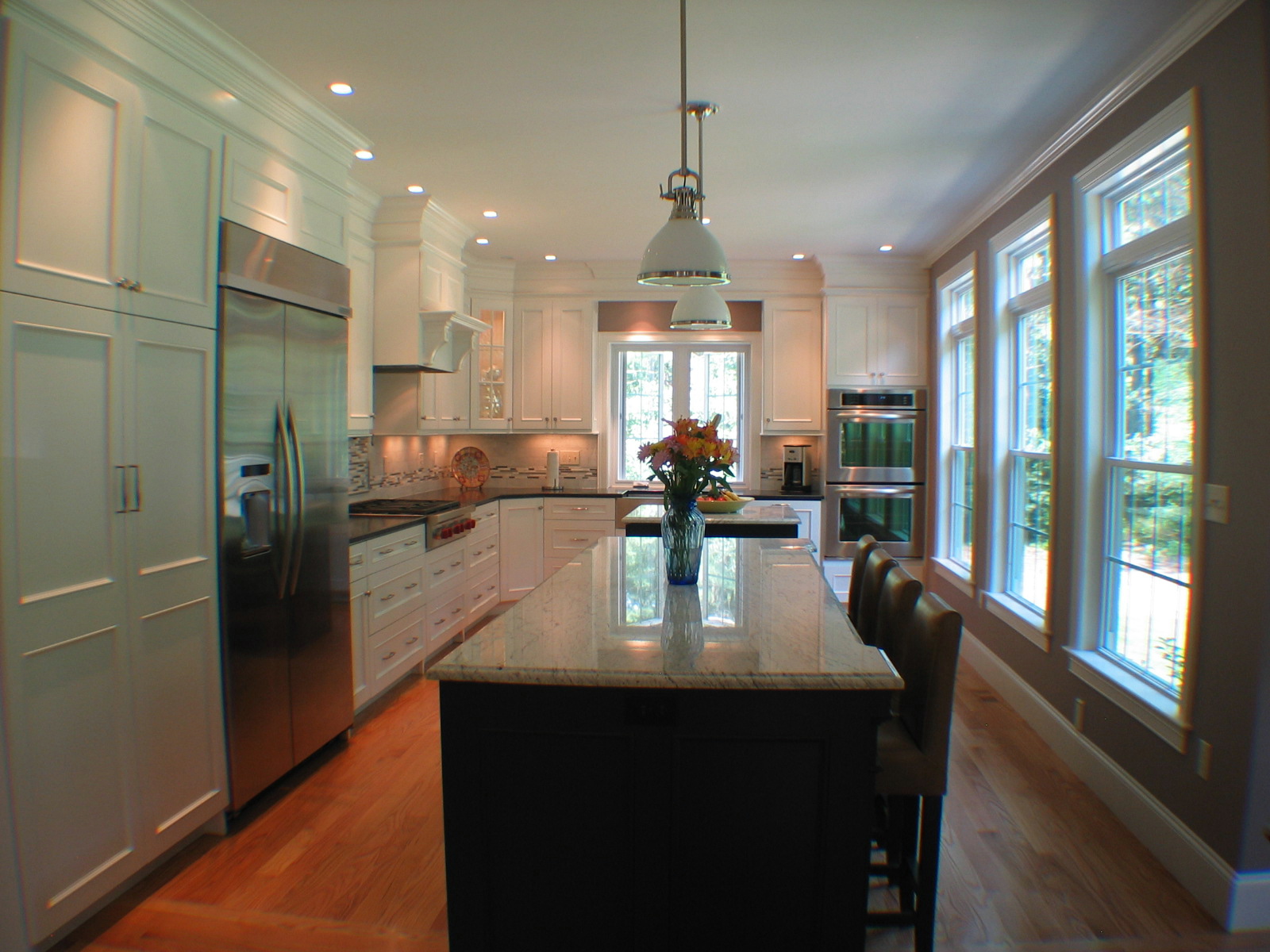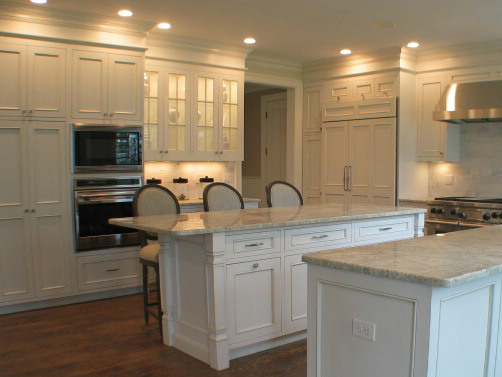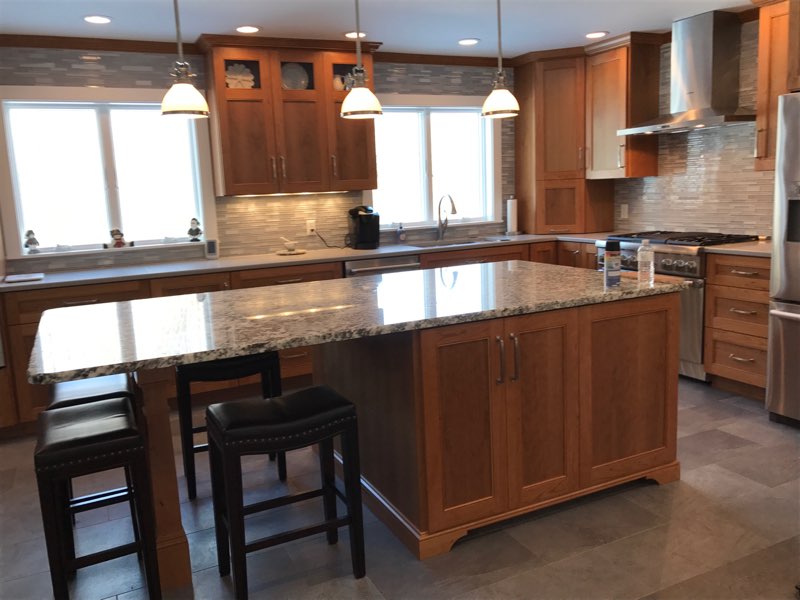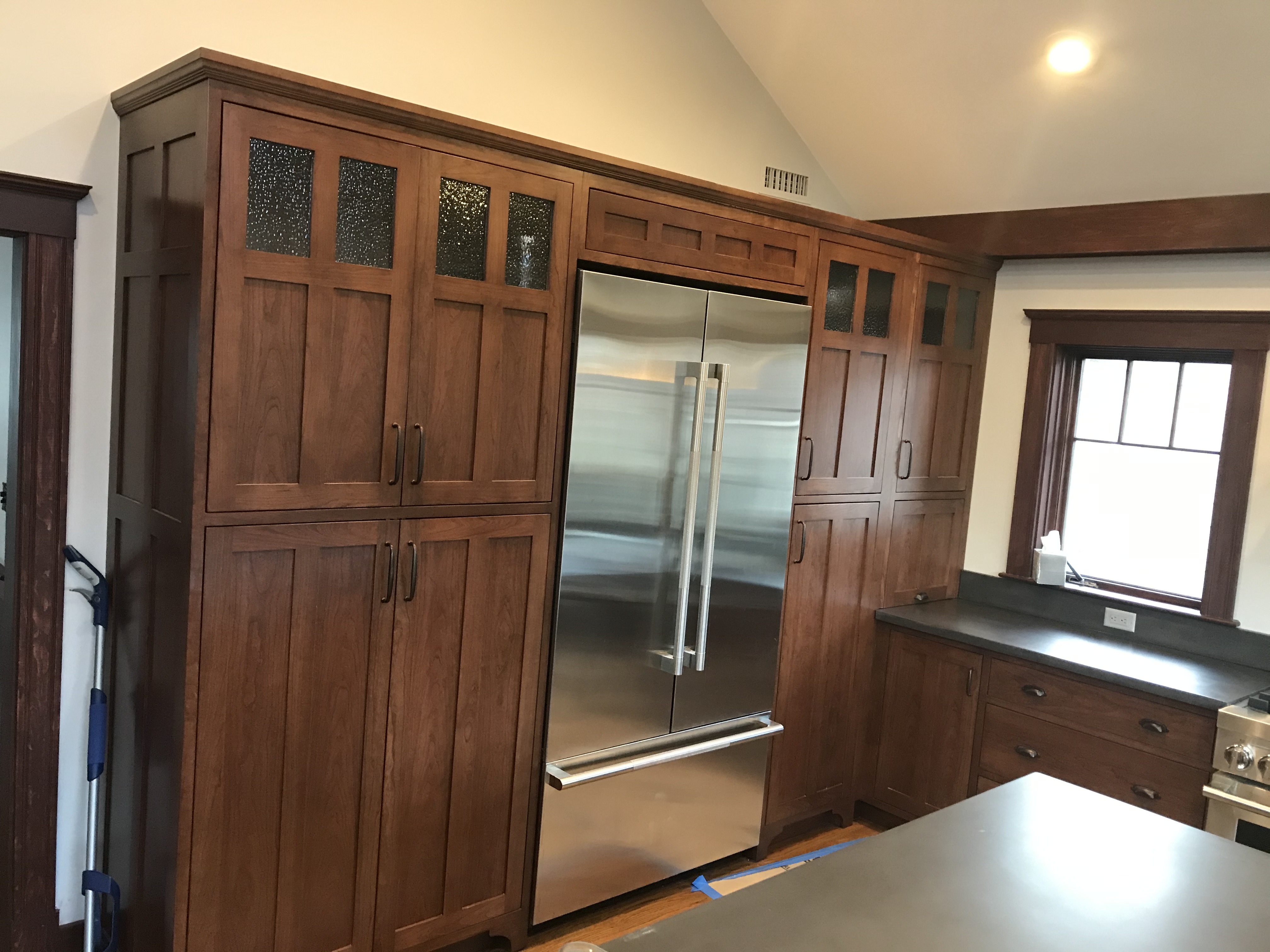 10. Island Storage on 3 sides with beverage cooler. Triple pantry, Small Custom Wood hood, Drawer micro near stove.
Concord, MA
8. Craftsman Style Kitchen with Hammered Glass Doors, Stained Cherry Wood, tri-panel cabinet sides.
7. Littleton, MA - Traditional Shaker Doors, Paint with Wood accent, Island with Posts, Micro in Pantry/Desk,
and Farmhouse Style Fridge Panels.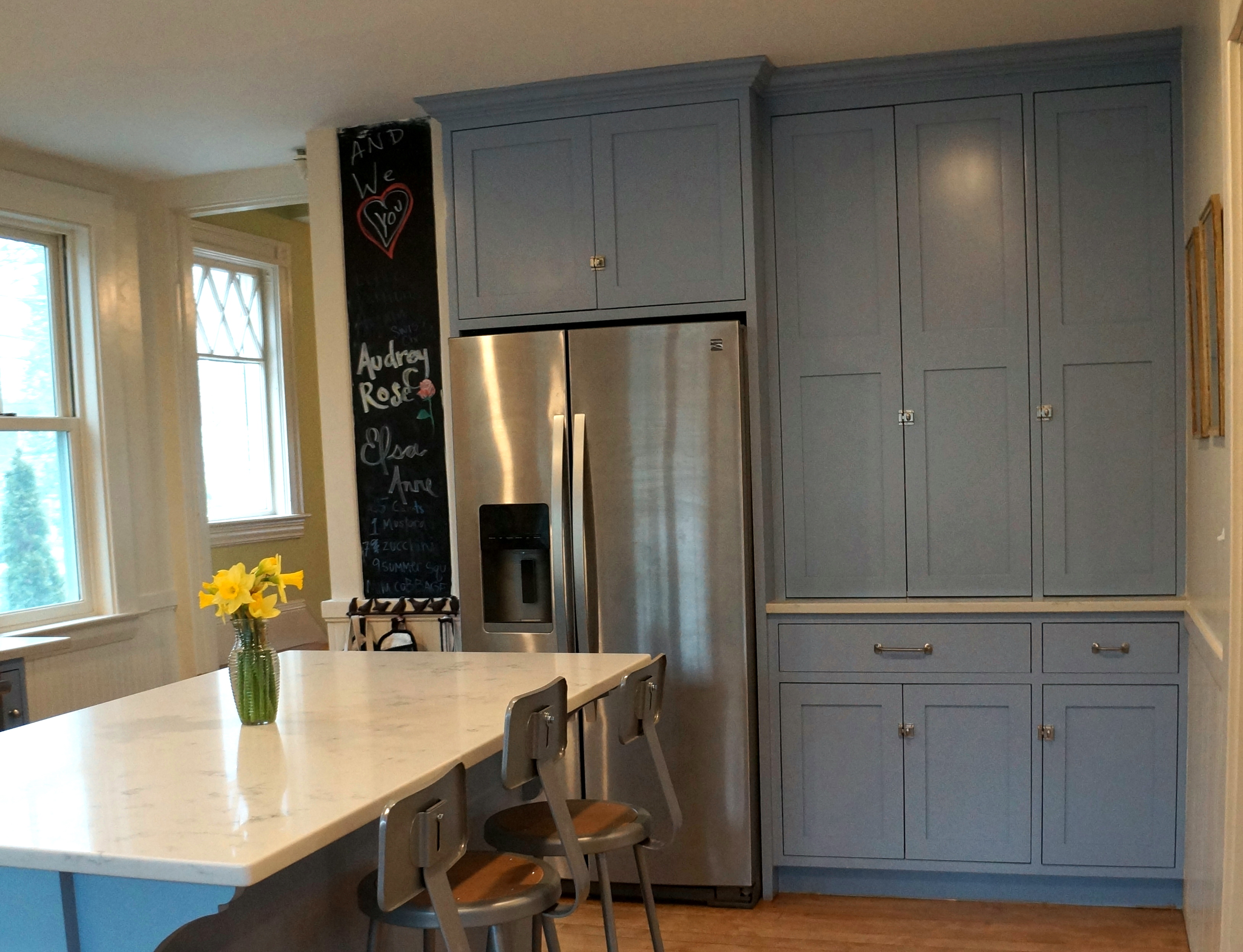 11. A Simple 60's style Design, with Exposed Hinges & Cute Door Latches. Storage Pantry with Microwave inside.
Click Picture to View More Kitchen Designs!
please click on images for complete gallery
A Touch of Traditional & Craftsman Details...
Handcrafted, Fully-Custom Cabinetry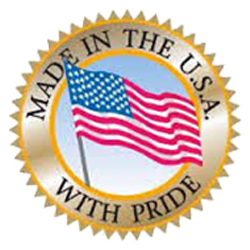 Handcrafted, Fully-Custom Cabinetry 978.840.0100
Serving Massachusetts and New England Areas