"My wife and I hired Bob to build custom cabinets for our new kitchen. We couldn't be more pleased. Bob is extremely passionate about his trade and it shows in his product. Bob is very personable, which is extremely helpful in ensuring you get what you want out of his final product. His wealth of experience brings with it a ton of ideas and recommendations, but he's not pushy about it... he turns your concepts into reality. Bob's with you every step of the way from design to post installation modifications and adjustments. I wish every contractor was
as good as Bob." NI - Lexington, MA
...............
"From the moment we sat down with Bob and Angie we just felt this was going to be a great experience. Most importantly we were interested in supporting a local business / local craftsman, and as a result we received a level of personalized attention that was unmatched by other large retailers. Both Bob and Angie worked with us very closely throughout the process of our vision; honing in on the final product numerous times, countless meetings and phone calls until final images were approved. Once the kitchen was completed we were amazed to see the final product come together. We received a magazine quality Kitchen for a great price."
RB - Century Mill Estates - Bolton, MA
...............
"Right from the start, just chatting with Angie over the phone about my townhouse kitchen project, I had a good feeling about the Taylor's. Then after meeting them in person in their shop - they spent two hours with me on a Saturday giving me a tour and explaining their process and philosophy - I knew I was making the right decision. Also, they were just as excited about my project as I was, something that I hadn't seen from other places I had quoted with. I had several custom features that I wanted incorporated into the design and Angie worked them in beautifully. I replaced my existing layout plus added a new full-wall pantry/microwave cabinet structure that is just stunning. The design process was actually fun! Angie and Bob are so easy to work with and are very knowledgeable and professional. The installation took only 2 and a half days. Bob has a masterful crew that took great care in making everything just perfect. I really appreciated their attention to detail. The quality of the work is outstanding, and they met my budget and timelines. But maybe the best part is, they stand by their work even beyond the installation. I highly recommend them."
HK - Bolton, MA​
...............
"Bob, Each piece you built is a work of art. You are truly a Master craftsman, as evident in every detail as well as the whole. Maybe more importantly, it was a pleasure to work with you; you listened carefully and each step of the way you followed through with a smile. It meant a lot to me to have such a big part of the house go so smoothly."
Laurie Cohen, Southborough ,MA
...............
"We hired the Taylor's to build a contemporary custom Kitchen as part of a renovation of our 1965 Deck House. The result was nothing short of amazing! We are very happy with the workmanship and attention to detail that went into the design, production, and installation of our cabinets. We had very specific requirements for our project because we wanted to keep our kitchen in the original Deck House style while updating the entire room with modern cabinetry. The Taylor's really listened to us and our ideas and preferences for the design. Totally worth going the custom cabinet route instead of buying retail cabinets, we love the result!!"
TU - Princeton, MA
...............
"When deciding to build a custom home, we knew immediately that the kitchen would be the single most important space. Taylor Made Cabinets was recommended to us by another homeowner in our development and we could not be happier with the results! From our initial conversation to the design process and final installation, everything is exactly as we envisioned. Angie is extremely detail oriented and took into consideration all of our thoughts and ideas. Bob is an experienced craftsman whose work is truly remarkable. They are professional, responsive and an absolute pleasure to work with. I highly recommend Taylor Made Cabinets and look forward to working with them again in the future."
JJ - Bolton, MA
...............
"Bob and Angie are absolutely fantastic. They have beautiful workmanship and reasonable price for the product and services they provide. They are reliable on time and on budget. They are also very much a team player. I had a new construction with many moving parts and scheduling challenges and they were always willing to make it work. They were so good I kept expanding the scope of the work. Lastly, they really shine in addressing any issues customer might have. I had one area that I wasn't completely satisfied with and Robert came out and fixed it immediately. One not ask for more !"
Wellesley, MA
...............
"Taylor Made built & installed a new kitchen, bar, and office cabinetry in my home. This company does excellent custom cabinetry with focus on every detail. I was very pleased with the quality of the cabinet we received. In addition, all the employees are extremely professional and are there to make the customer happy. If there was something wrong they were there to make it right without questions. All the work was done on schedule and sometimes ahead of schedule. I will definitely use them again for future jobs."
AG - North Reading, MA
...............
"I am overwhelmed by how beautiful our new kitchen is. I am just about as happy as a person can be. It's just so beautiful coming down the stairs to these magnificent sculptures. It's everything I've ever wanted in my kitchen. Thank you both so much!"
MD - Nahant, MA
...............
" Angie, I LOVE the kitchen! The pantry area too! Can't wait to see the finished project! And - I want to tell you what a nice family you have. Your boys are wonderful young men.
Hard workers, friendly, very personable. Makes a mother proud! : ) "
Trish S. Marlboro MA
Thank you for the perfect Mother's Day Message Trish !
...............
"Just wanted to thank you Bob and Angie, for the beautiful work you did in my kitchen and bath. The vanity is unique and perfect for that spot. I never could have bought one to look and fit so well there. The kitchen cabinet doors are so beautiful. Everyone loves and asks who the artisan was that made them. It sure is nice to find such quality and service, something that's lacking so often these days. Thank you for caring about even the little customers."
Helen DiPrima, Fitchburg ,MA
PS Helen - You weren't "a little customer," you were a Super Special one!
What Our Clients are Saying...
Let us Build your dream kitchen next!
Handcrafted, Fully-Custom Cabinetry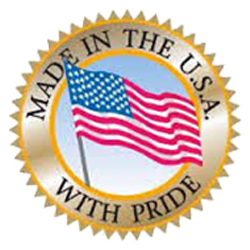 Handcrafted, Fully-Custom Cabinetry 978.840.0100
Serving Massachusetts and New England Areas